UCANDRONE PC
UCANDRONE PC IS THE FIRST COMPANY IN GREECE THAT OPERATES IN THE FIELD OF UNMANNED "SMART" FLYING SYSTEMS UAS (UNMANNED AERIAL SYSTEMS), IN ORDER TO PROVIDE INNOVATIVE SERVICES AND APPLICATIONS FOR AERIAL MONITORING, SURVEYS, MAPPING AND DATA ANALYSIS, BASED ON THE COMBINED USE OF PROPERLY EQUIPPED DRONES AND GROUND CONTROL SYSTEMS
It also specializes in the design and production of its own Custom Build Aerial Platforms to serve the special needs of its customers, as well as Technical Consulting & Training Services in the construction and use of UAS.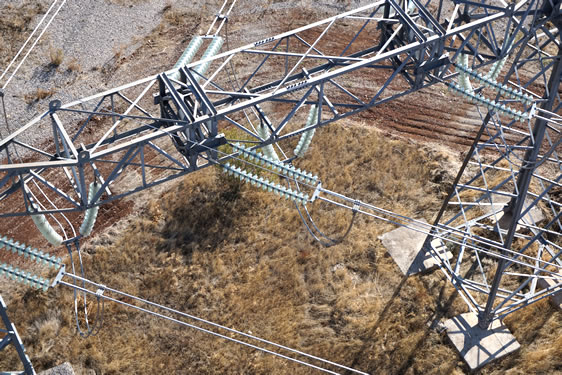 Founded in 2013, by Dimitris Stefanakis, Agriculture – Enviromentalist GIS Expert MSc – PhD, with many years of professional and research experience at UAS and Fokionas Tasoula, Mining Engineer NTUA with a long professional career as a technical and administrative executive of large industrial companies in Greece.
Actually, it's the continuation of the Dimitris Stefanakis sole proprietorship which began it's first Dronelab at 2009
Its establishment is the expression and the culmination of a creative meeting of technological / scientific knowledge and high expertise in Unmanned Technologies, with rich international business and administrative experience, based on a common creative concern and a global vision of its founders.
From 2020 UcanDrone is member of EFA GROUP broadening its constraction and research portfolio. EFA GROUP operates for more than 30 years in international scale, supporting its customers and partners in the fields of aerospace, defence and security emphasizing the in the Support Systems & Industrial Collaboration sectors.
EFA Group employs more than 245 people in total, most of them scientists and engineers, and has established itself as a leader in its field in more than 50 countries worldwide
The company's headquarters is located in Glyfada, where a fully equipped laboratory operates for the design, production and equipment of unmanned flying systems, as well as the most advanced electronic digital processing, data analysis infrastructure.
VISION & PHILOSOPHY
UCANDRONE's vision and mission is to contribute to the dessemination and development of UAS technologies and their applications in the commercial sector in Greece and internationally. Its corporate philosophy is summarized in the fourfold:
RELIABLE PRODUCTS ADAPTED TO THE SPECIAL NEEDS OF EACH SEPARATE CUSTOMER
We offer innovative, reliable and effective solutions through customized tailor made product solutions, designed exclusively for our customer needs.
ALWAYS STATE OF THE ART
We utilize and we promote technological development and innovation by creating new values ​​for our shareholders, our customers and society.
BROAD HORIZONS
We think globally, even when we act locally.
HIGH RESPONSIBILITY COMMITMENT
High responsibility commitment against humanity, environment and future generations
SIX POINTS OF COMPETITIVE EXCELLENCE
01
Worlds first in Precision Agriculture
Uniqueness to forecasting applications
We are the first in the world to use UAS and remote sensing technology in Precision Agriculture and forecasting applications.
02
Undisputed Experience
With over 400 km2 of surveying in Greece and abroad and experience of more than 3,000 flight hours in total.
03
Surveying of large areas 30-100 Km2 / flight
100 times bigger than usual!
Our high specialization and know-how and technological advanced equipment, allows us to make recordings up to 100 km2 / flight, when the corresponding average is at 1-2 km2 / flight
04
Personalization of products and services
We design and create innovative and reliable products tailored to the special needs of each of our customers.
05
Fully equipped and specialized Laboratory
Fully equipped and specialized Design and Construction Laboratory for Custom Build Aerial Platforms
06
Highly specialized interdisciplinary team
without the entanglements and one-sidedness of the classical study companies, including in the same group, specialized scientists of various fields: GIS Experts, Mineralogists and Mineral Resources Engineers, Mechanical Engineers, Environmentalists, Surveyors, Foresters and Agronomists, who can effectively collaborate to each other to accomplish the needs of the most demanding project.
BUSINESS QUALITY POLICY
Ucandrone Quality Policy is:
To provide products that will meet the requirements of customers inquiries, maintaining its costs at competitive levels
To employ personnel based on organization requirements, but also the willingness to participate in the vision and principles of the company
To keep up with market evolution, competition, new trends and adapt its methods in the best way
To maintain the degree of satisfaction of its customers at a high level, ensuring that their requirements and expectations, considering the contractual obligations and concluding any legislative and regulatory requirements, are defined and fulfilled
To implement the Quality Standards that sets, through their effective management
The name "UcanDrone" should be a guarantee for the value and quality of the products it produces
The company has documented and follows a Quality Management System, in accordance with the requirements of the standard EN ISO 9001: 2015, to ensure the quality of its products and services as well as customer relations. Ucandrone is also informed and complies with the regulatory obligations and legislation that may concern and govern the subject matter of its operations.
The Quality Management System is the tool for the development, improvement and further recognition of Ucandrone in the moving market and has the full support of the Management in terms of resources – means for its effective implementation and improvement.
The Quality Policy that has been established is understood by the personell and its fulfillment is a daily concern.
ΠΕΡΙΒΑΛΛΟΝΤΙΚΗ ΠΟΛΙΤΙΚΗ ΕΠΙΧΕΙΡΗΣΗΣ
Η Περιβαλλοντική Πολιτική της Ucandrone είναι:
Η UCANDRONE αναγνωρίζοντας την μεγάλη σημασία που έχει η προστασία του περιβάλλοντος, εφαρμόζει ένα αποτελεσματικό σύστημα περιβαλλοντολογικής διαχείρισης, αποσκοπώντας στην ελαχιστοποίηση των επιπτώσεων των δραστηριοτήτων της στο περιβάλλον, οι οποίες αφορούν την εμπορία Ηλεκτροπαραγωγών ζευγών Ναυτικών και Βιομηχανικών Κινητήρων.
Η εταιρεία  στοχεύει στην πλήρη συμμόρφωση της με την ισχύουσα Ελληνική και Κοινοτική  Περιβαλλοντολογική Νομοθεσία, έχει  αποκτήσει όλες τις προβλεπόμενες από την νομοθεσία άδειες και εγκρίσεις που διέπουν τις δραστηριότητες της και είναι απόλυτα συνεπής στα όρια που πρέπει να τις τηρεί.
Προκειμένου να εξασφαλίσει την ελαχιστοποίηση των ρύπων, η εταιρεία έχει αναπτύξει και δεσμεύεται να βελτιώνει συνεχώς το σύστημα διαχείρισης  αποβλήτων και το σύστημα ενεργειακής διαχείρισης που εφαρμόζει. Για την κάλυψη των παραπάνω δεσμεύσεων, η Διοίκηση της εταιρείας θα διαθέτει κάθε φορά, και σε όποιο βαθμό χρειαστεί, υλικούς πόρους και έμψυχο δυναμικό προβαίνοντας σε ανάλογες επενδύσεις. Η Περιβαλλοντική Πολιτική της UCANDRONE εστιάζεται στην επίτευξη τω εξής στόχων, στο μέγιστο δυνατό: Την τεκμηριωμένη μέσω ανακύκλωσης όλων των υποπροϊόντων και αποβλήτων που προκύπτουν από την δραστηριότητα της εταιρίας και μείωση της κατανάλωσης κρίσιμων πόρων όπως καύσιμα και ηλεκτρική ενέργεια.  Επιπλέον, ελέγχονται όλες οι παράμετροι ασφάλειας από τους κινδύνους  που δημιουργούνται κατά την λειτουργία της εταιρίας και εφαρμόζεται πλήρες σύστημα ασφάλειας & πρόληψης ατυχημάτων και διαχείρισης Εκτάκτων καταστάσεων.
Η επιχείρηση Αξιολογεί και βελτιώνει την συνολική Περιβαλλοντική της Επίδοση, με κατάρτιση και υλοποίηση Προγραμμάτων Δράσης για την επίτευξη των συγκεκριμένων Περιβαλλοντικών Σκοπών και Στόχων, και πάντα με καθορισμένο χρονικό διάστημα υλοποίησης. Υιοθετεί συγκεκριμένους κανόνες περιβαλλοντικών ελέγχων στην εσωτερική λειτουργία της,  με σκοπό να επιθεωρούνται όλα τα μέσα εποπτείας, ο εξοπλισμός και οι διαδικασίες που έχουν υιοθετηθεί ώστε να διασφαλιστεί η αποτελεσματικότητα των μέτρων για τη προστασία του περιβάλλοντος. Η περιβαλλοντική Πολιτική, με την οποία εναρμονίζονται όλες οι ενέργειες της  UCANDRONE,  καθώς και τα περιβαλλοντικά προγράμματα και οι στόχοι, κοινοποιούνται στο προσωπικό και στους κοινωνικούς εταίρους ενώ τυγχάνουν και δημοσιότητας εκτός της επιχείρησης.
ΗUCANDRONE δεσμεύεται να εδραιώσει την έννοια της οικολογικής ευαισθησίας και του περιβαλλοντικού οράματος, το οποίο εμπνέει το ανώτατο επίπεδο ιεραρχίας, σε όλη την πυραμίδα των εργαζομένων στην εταιρεία. Λαμβάνεται ειδική μέριμνα για την συνεχή επιμόρφωση, εκπαίδευση και παρακίνηση όλου του προσωπικού της εταιρείας, ώστε να αποκτήσει περιβαλλοντολογική ευαισθητοποίηση και υπευθυνότητα ως  προς τη λειτουργία της εταιρείας σύμφωνα με τις δεσμεύσεις της παρούσας περιβαλλοντολογικής πολιτικής.
Τέλος, στα πλαίσια της επιδίωξης της UCANDRONE, για συνεχή βελτίωση της περιβαλλοντολογικής της επίδοσης, αφενός προσπαθεί να εξασφαλίσει σχέσεις αμοιβαίας συνεργασίας με όλους τους αρμόδιους κοινωνικούς φορείς και αφετέρου προωθεί τον ανοικτό διάλογο και την ενημέρωση του κοινού σε πνεύμα ειλικρινούς και αμοιβαίου σεβασμού, για την περιβαλλοντική πρακτική της εταιρίας και τους σκοπούς της
Do you have any queries? CONTACT US TODAY!
It will be our pleasure to contact us so that we can get to know you, discuss your needs and offer you the best possible solution! We look forward to know about your project!